Japan Customers Came to TZJ Testing Equipment
Views:251 Author:Site Editor Publish Time: 2019-07-19 Origin:Site
Fuji is a manufacturer of engine valves and valve seats. It's belong to the car, motorcycle and components industry. They bought three of our company's valve-making equipment.
Let's take a look at these three devices in detail.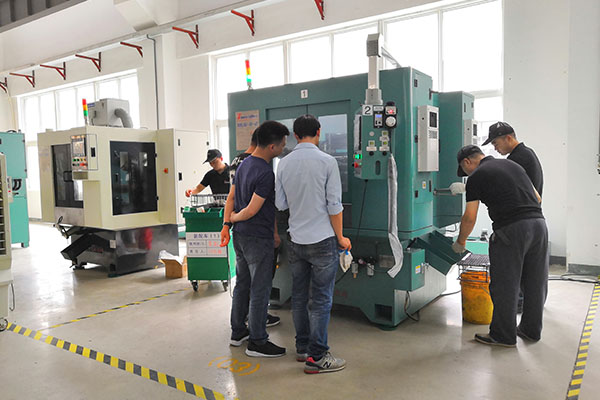 Valve end cutter machine is used for cutting off the stem of engine valve and to control the total length. The stem of engine valve between 4.5 mm and 10 mm can be processed. The products made by the cutting machine have wide applied range, high working efficiency and high precision.
Valve double-disc cylindrical grinder is used for grinding OD, rough grinding seat face. Ranging from stem diameter 5 mm to 8 mm, head diameter from 20 mm to 50 mm, length from 80 mm to 150 mm. Our equipment is continually upgraded with the latest technologies in engine valve manufacturing.
Valve double-disc multi use grinder is special purpose machine for engine valve. It is used for grinding head OD and chamfer, rough grinding seat face. It can process 2 PCS engine valve at the same time. This equipment increases the product and efficiency of valve production.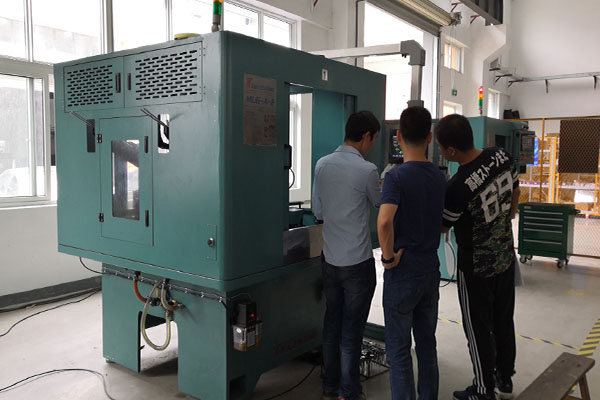 Pictures show customers came to our factory for checking, testing and commissioning of these equipments. Our engineers explained to customers how to use the three devices and the meaning of various parameters. TZJ offers round service about the equipment operation guides and training. Our engine valve grinding machine can cutting valves of diameters and lengths. The diameter range is 4.5-10 mm and the length range is 50-180 mm. Customers can alter various parameters and it will produce valves with different accuracy. Finally, they also started the equipment and demonstrated the valve production process.
In a few days, these equipments will be packaged and shipped to Japan.